PLUMPING OF LIPS WITH RESTYLANE
Procedure Details
59 year old caucasian woman was complaining about her loss of lip volume. She decided to consult with Dr. James Gordon due to his conservative approach on these procedures. Post-procedure she is very happy with the results and has expressed admiration for the Doctor's work.
More
RESTYLANE PROCEDURE ON LIPS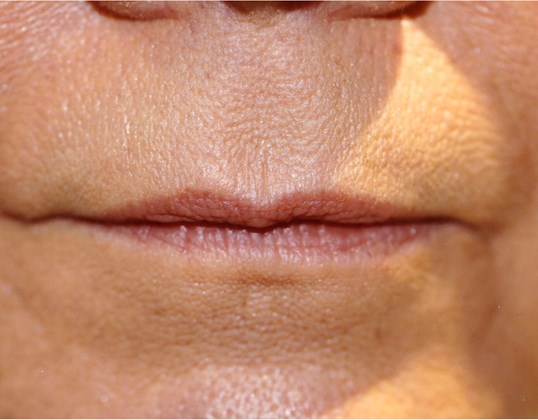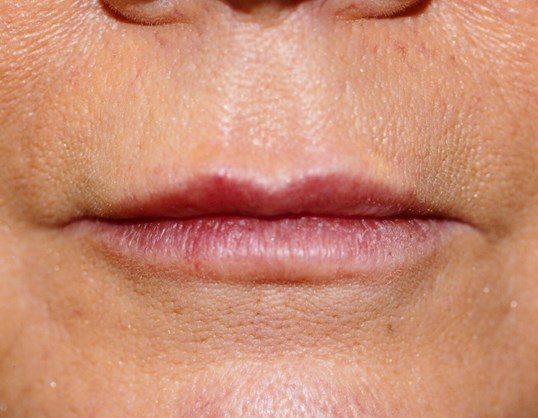 PLUMPING OF LIPS WITH RESTYLANE More
The Food & Drug Administration (FDA) approved Restylane injectable gel is a cosmetic filler that contains hyaluronic acid (HA), a natural substance that is found in the body. HA gives volume and elasticity to the skin, but as the body ages, HA levels decrease, resulting in loose skin and wrinkling. When injected, Restylane gel is designed to plump the skin beneath lines and wrinkles, smoothing them out and making them less noticeable. Many patients seeking eyelid surgery are often surprised to learn that their problems can be corrected with Restylane. Dr. James Gordon is best known for his particular expertise with using Restylane in the tear trough area to hide dark circles and bags.
Location