REFRESHED EYES WITH LOWER BLEPHAROPLASTY, Westchester, New York, NY
Procedure Details
46 year old Asian female was unhappy with her dark lower eyelids. After seeing several doctors for consultation, she chose Dr. Gordon for his experience with asian eyes and his conservative approach. Patient was very pleased with her speedy recovery in 10 days and how quickly she was able to return to work. One month post surgery, patient feels she looks 10 years younger!
More
LOWER BLEPHAROPLASTY_87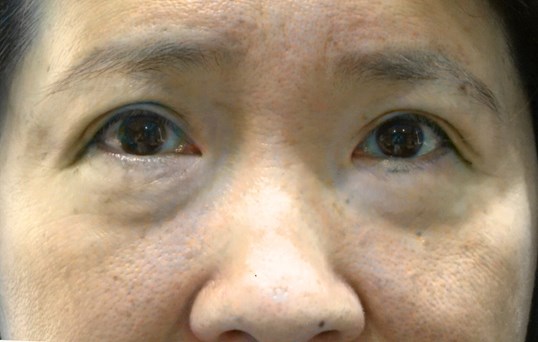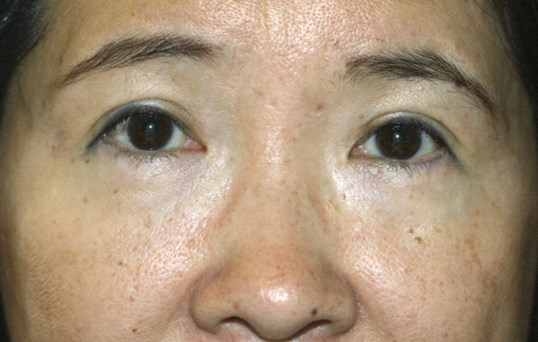 Refreshed eyes with lower Blepharoplasty. More
Blepharoplasty (eyelid surgery) can rejuvenate the eyes by removing excess fat, skin, and muscle from the upper and/or lower eyelids. Upper eyelid surgery helps puffy, saggy, or tired-looking eyes, and can also improve the patient's field of vision. Patients who are bothered by eyes that look tired due to puffiness or bags, may consider lower eyelid surgery to reveal a more youthful and energetic appearance. Blepharoplasty can be combined with laser skin resurfacing to further reduce the appearance of wrinkles, crow's feet, or dark circles under the eyes. Patients who are tired of puffy or droopy eyes, should schedule a consultation with award-winning eyelid expert, Dr. James Gordon. He has performed thousands of eyelid procedures and has a particular expertise in the handling of challenging & complex cases.
Location