Blepharoplasty (eyelid surgery) can rejuvenate the eyes by removing excess fat, skin, and muscle from the upper and/or lower eyelids. Upper eyelid surgery helps puffy, saggy, or tired-looking eyes, and can also improve the patient's field of vision. Patients who are bothered by eyes that look tired due to puffiness or bags, may consider lower eyelid surgery to reveal a more youthful and energetic appearance. Blepharoplasty can be combined with laser skin resurfacing to further reduce the appearance of wrinkles, crow's feet, or dark circles under the eyes. Patients who are tired of puffy or droopy eyes, should schedule a consultation with award-winning eyelid expert, Dr. James Gordon. He has performed thousands of eyelid procedures and has a particular expertise in the handling of challenging & complex cases.
Dr. Gordon's Guide to Blepharoplasty
Blepharoplasty Reviews
"Westchester Eye Associates is the premier place for eye/vision care. I can't say enough great things about them. The staff was very friendly and knowledgable. Particularly, Dr. James Gordon, he was wonderful. I made an excellent decision seeing him. He did my upper double eyelid surgery January 2011. In the initial visit, he was courteous, and very patient. He took time to explain what the procedure entails and I left feeling totally confident in his abilities. The surgery went very smoothly and the recovery was just as he explained. I feel that Dr. Gordon's expertise minimized my down time, to almost nothing. I am loving the results. Dr. James Gordon is also a fantastic ophthalmologist. I go to him for all my eye care. Just last week he revised a cataract surgery I had undergone a few years ago, and today I see 20/20. No pain, no scars, no regrets"
- K.C. /
Vitals /
Aug 15, 2013
"Symmetrical Eyelids - I've been contemplating either surgery for a long time because both eyelids are different heights. Often people asked me if I'm tired where if I had an injury to one night due to the closing of that island. I went to see Dr. Gordon who explained the problem and clear easy to understand words and even drew out the procedure he was going to perform. After the surgery dr. Gordon called me that night to see how I was feeling he also call me the next day to make sure I was comfortable. One week after the surgery I saw the doctor and he and I both were very pleased with the results. I can't believe that in only one week my eyes are symmetrical again and people have stop noticing my eyes altogether. Thank you Dr. Gordon for making me feel normal again."
- M.V. /
Vitals /
Dec 30, 2014
"AMAZING Difference!!! - I'm astonished with how a simple injection off fillers in my tear trough and cheek area could make such a HUGE difference in my appearance. I saw Dr. Gordon for a blepharoplasty consult. He suggested I use A Restylane instead to hide my bags and plump up my cheeks. I easily look 10-20 years younger now without surgery! The procedure took 10 minutes and I went back to work the same day. Thank you Dr. Gordon ð??"
- E. /
Vitals /
Mar 11, 2015
"Loving my new eyes! - Dr. Gordon performed upper & lower blepharoplasty procedure on me. He did an amazing job. I am loving my new eyes now. I no longer look tired and sick. This made me a happy person too! Thank you!"
- Anonymous /
Vitals /
Apr 13, 2015
"Upper & Lower Eyelid Surgery - Perfect job done on my upper & lower eyelids. I am highly appreciative of the doctor's superb skills, judgement and knowledge. Thank you Dr Gordon!"
- Anonymous /
Vitals /
Apr 25, 2015
Previous
Next
Dr. Gordon may perform upper blepharoplasty at his surgical suite in his office or in his accredited surgical facility adjacent to his office building. Blepharoplasty entails the removal and/or repositioning of fat in the upper or lower eyelids with the removal of excess skin. Depending on the individual, local, IV and/or oral anesthesia will be administered to the patient. Incisions are meticulously made in the upper/lower eyelids as needed and closed with fine sutures to yield the most inconspicuous results.
Dr. Gordon begins by making small incisions in easily concealed areas, such as just below the lashes on the lower lids or through the back of the lower eyelid where the incisions are not visible. Dr. Gordon will then remove or reposition excess fat from the lower eyelids. Extra skin might be excised too, in order to tighten the skin and diminish wrinkles.
Surgery for upper or lower eyelids takes less than one hour. For upper and lower blepharoplasty, surgery is less than two hours. After the surgery, patients should expect to have swelling and bruising around their eyes for 7 – 10 days. Dr. Gordon advises patient to plan for 1 – 2 weeks of recovery and rest before resuming their normal activities. Patients should schedule a follow up appointment for 5 – 7 days after the procedure, when Dr. Gordon will remove the stitches and evaluate their healing. Once fully healed, the eyes will look younger and re-energized.
Upper blepharoplasty costs about $5,400 and lower blepharoplasty costs about $5,900, including the facility fee for use of the operating room. Both upper and lower blepharoplasties performed together, it will cost about $9,100. If the blepharoplasty is needed for medical reasons, like improving the field of vision, health insurance may cover part of the cost. Lower eyelid surgery is not covered by insurance.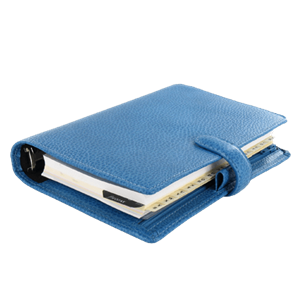 Plan Your Procedure
Average Cost

$5,400

-

$9,100

Recovery Time

1-2 Weeks

Average Procedure Time

45m - 2h

Post-op Follow-up

5-7 Days

Procedure Recovery Location

In & Out-Patient
Contact Us
Applying cold compresses following eyelid surgery can help to diminish bruising and swelling. In addition, tenderness after surgery is greatly reduced by cold compresses, so most patients require Tylenol or no pain medicine. Sleeping with head elevation (pillows or lazy chair) will decrease swelling as well. Some physicians and patients believe in products made with Arnica which might decrease bruising and swelling.
Many patients only require one eyelid to be operated on or sometimes much less surgery to be performed on one lid compared to the other. The key is to produce a symmetric result.
Eyelid surgery is typically safer, more predictable and cheaper than brow lifting procedures. Usually a low brow can be masked by a well performed eyelid surgery. The brow can even be lifted slightly through the incision of the lid surgery. True brow lifts from the hairline may result in asymmetry or a startled appearance.
One of the most critical decision of cosmetic eyelid surgery is the doctor's judgment of where to place the pre-surgical marks on the skin. This determines where the incisions will be made. It requires an expert, experienced and artistic eye to ensure a pleasing result. If too much skin is removed, a disastrous appearance may result. The eyelids will look unnatural and may not be able to close well, resulting in dry eyes or eyelids that roll outward. Oculoplastic surgeons, like Dr. Gordon, are best trained in handling these complications and are particularly meticulous in avoiding such problems when they perform cosmetic eyelid procedures.
Related Posts