Laser skin tightening procedures improve the laxity of the skin without surgery using different types of laser energy. Nonsurgical skin tightening can help patients who have mild to moderate loose skin and would like a nonsurgical procedure that gives them firmer skin. Laser skin tightening is often used on the face, neck, and stomach, but certain lasers work better on different areas of the body. At Dr. James Gordon's plastic surgery offices, he has two laser skin tightening systems to better serve his patients in Westchester County and New York City.
Ultherapy tightens the skin with noninvasive ultrasound energy that can reduce the lines and wrinkles in the treated areas. Ultherapy is approved by the Food & Drug Administration (FDA) to be used on all areas of the skin, including the neck, eyebrows, and chest. Results from Ultherapy can be seen immediately after the treatment, but the effects will continue to improve over 2 – 3 months.
Thermage treatments use focused radiofrequency energy to stimulate the skin's healing and renewal process. Thermage uses heat energy that is more comfortable than some other treatments thanks to its cooling bursts throughout the session. Most patients will see improved contours in as little as one day after the treatment and the effects will continue for up to 6 months.
Laser Skin Tightening Reviews
"Ive been interested in getting upper eyelid surgery for the longest time but the search for the right surgeon is not always an easy task. Prior to consulting with Dr Gordon, I viewed many other surgeons websites and even consulted with several occuplastic surgeons, but was not very impressed in the end. One of the key things I look for before booking a surgery is the patient-doctor relationship (hopefully, you establish that before leaving the first consultation) but importantly to me is also the quality of the work. You may have already been drawn to consult with a particular surgeon via some channel. i.e. the reputation among his peers/community, a personal referral by a former patient, or perhaps very good reviews of his work/results on a website or plastic surgery chat forum. Whatever it may be, that consult is only the first step in the journey. I believe you really have to establish that trust before you even think you will book surgery with any surgeon. I was immediately impressed with Dr. Gordons credentials and awards as they are clearly stated on his website, but in the past I have discovered (with other surgeons websites) that while this can be helpful, it is not always the reliable indicator of results as one might think. Now, Dr. Gordon has those crucial credentials that any prudent patient would seek, but again; what is even more impressive to me are his results: how natural and beautiful his eyelid results really are. Since not every surgery will go as planned; (any honest surgeon thats been around long enough will tell you at least that much) just a sprinkling of beautiful results here and there is not going convince me or any one that knows aesthetic excellence. There has to be a definite pattern of beautiful results time and time again or what I call consistency. I believe that if you have consistency of results as well as a good solid relationship between you and the doctor, then you will have automatically made a significant increase in your chance for success. Dr. Gordon is very easy to talk to and eager to understand exactly what you want and desire. He is not hesitant to tell you if what you want is not realistic or if he feels it would not be in your best interest. In the short run, such honesty might lose him or any surgeon that honest some potential business, but in the long run, I'm certain that such honesty and straight shooting are some of the qualities that will, ironically, draw even more patients to his business than he can shake a stick at ... karma has a funny way of working like that when you are actually looking out for the patient.It is evident to me that Dr. Gordon's years of experience have clearly developed an eye that is sharply calibrated for creating the natural but refreshed-looking eyes. The bonus here is that he respects and listens to his patients but will adjust their expectations if necessary. And because Dr. Gordon is a down-to-earth and personable guy, you ultimately leave a consult with him feeling like you always knew him. He happily answered all my questions and even asked if I had any more, I never felt rushed and booked surgery on that consult day because I was confident that he would get the job done and get it done right. I am now six weeks post-op from upper eyelid surgery and so happy to announce that he delivered the beautiful and natural results that I so desired for so many years. My instincts about him were right on point all along. Dr. Gordon was meticulous and neat in his stitching work and my healing process was smooth and uneventful. Whats more is that there is a noticeable and definitive change in my appearance for the better, but because its so natural looking, people only sense something is better about me while not being quite sure what it actually is. I so love that! After all, you dont want to look like you had work done but only that you are a refreshed and improved version of yourself. I've seen other eyelid work by other surgeons where the patients look like they sat on a bunch of tacks. You never have to worry about getting the done-surprised look with Dr. Gordon. Last but not least, his staff is bright and cheerful, willing to accommodate and move you through their process with a genuine and warm attitude. I not only received the gorgeous results that I've been wanting but the whole experience of being a Dr. Gordon patient was wonderful and cannot be overstated as top-notch patient care.The after-care and follow up phone calls from the doctor himself show a truly caring and compassionate human being and one that I would not hesitate to refer others for eyelid surgery. If you are concerned about your eyelids and are looking for beautiful and natural results then I strongly encourage you to discover my experience for yourself and book a consult with Dr. Gordon. I would also encourage you to do it soon before too many other people discover him and it becomes too hard to even see him. Thank you Dr. Gordon, you have made a difference in my life that I will always appreciate and cherish."
- Anonymous /
UCompareHealthcare /
Jan 18, 2015
"Wonderful wonderful wonderful. I had a great experience with this Doctor who treated me with care and professionalism."
- Anonymous /
RateMDs /
Jan 17, 2016
"I am a Greenwich resident... born & raised here so I'm pretty stuck in this area from groceries, hair salons, stores and physicians. My first time "venture" out of Greenwich was my consultation with Dr. James Gordon from Westchester / New York. His credentials impressed me so much that I took the first leap out of my comfort zone. I am not the least disappointed but full of gratitude to this superb doctor who fixed me with beautiful eyelids and glowing skin. I highly recommend Dr. Gordon to all my friends in Greenwich!"
- M. /
Wellness /
Jun 21, 2015
"I'm writing this review about my experience having a lower lid blepheroplasty and laser skin resurfacing of my face with Dr. James Gordon. I'm so glad I chose this doctor for these procedures. I had no complications and the results were better than I had hoped for. The reason I looked into these procedures is because I've always had puffy lower eyelids, since I was a child. These bags got worse as I aged. During the year before I had the blepharoplasty done, people were always asking me if I was sick or tired. These comments were seriously like once a week, and it began to make me very self-conscience and depressed. I also was unhappy with the texture of the skin on my face. It seemed dull and uneven, with the beginning of sun spots and fine lines. I also had large pores and some scarring from acne. Dr. Gordon and his office are everything you look for in a medical practice. The office is well-run, modern, spacious and the staff are all friendly and accomodating. The payment and scheduling processes are clear and smooth. Dr. Gordon himself, has extensive expertise in these procedures and is very professional, yet friendly and personable. He takes time to address all of your concerns and explain the procedure, recovery and potential risks. I could tell he is genuinely concerned that his patients do well and have excellent, natural-looking results. Since my blepharoplasty and laser resurfacing, not one person has a made a comment to me that I look sick or tired. The bags are gone and my skin texture is smooth and even. I look better than I did years ago! I had these procedures a year ago and no negative comments like I used to get since!! To make things even better, people often thing I'm several years younger than I really:)) Finally, Dr. Gordon is still my go to doctor when I'm interested additional cosmetic procedures, such as lip enhancement. I wouldn't keep going back if the results weren't worth it!! Anyone who goes to Dr. Gordon will not be dissapointed, and I recommend him to friends and family all the time. You will love how you look after working with him!!:))"
- N.A. /
Google /
Jul 11, 2015
"Dr Gordon is Top-Notch - I Look Forward to a Long Relationship - Mamaroneck, NY - Top-notch, first-class - see details above"
- K. /
RealSelf /
Aug 24, 2015
Previous
Next
Dr. Gordon will discuss the different methods of laser skin tightening during the patient's initial consultation and he will develop an individualized treatment plan based on the patient's needs, concerns, and goals. Pain medication or local anesthesia may be used during the procedure, but most patients only feel mild discomfort. The length of the treatment will depend on the technology being used and the amount of skin being treated, but it is usually 30 – 90 minutes.
During/After The Procedure
Before the treatment can begin, the skin will need to be cleaned of any cosmetics and lotions. Then the treatment chosen by the patient and Dr. Gordon will be passed over the skin's surface. Once the procedure is complete, patients are able to return to their normal schedule. Patients may have temporary swelling, redness, and numbness in the treated areas, but it should subside quickly. Improvements to the skin will be immediately seen, but the final results will develop 2 – 6 months after the procedure.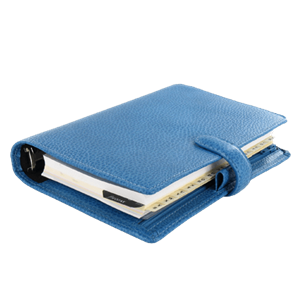 Plan Your Procedure
Average Cost

$500

-

$2,000

Recovery Time

1 - 2 Weeks

Average Procedure Time

30 - 90 Minutes

Post-op Follow-up

1 - 2 Weeks

Procedure Recovery Location

Out-Patient
Contact Us
Laser Skin Tightening FAQs
The safe ultrasound energy used in Ultherapy affects the three different layers of skin tissue without pain or discomfort. The energy heats the skin tissue to the point that the skin begins to naturally produce more collagen. One treatment can last from 30 – 90 minutes and most patients will only need one session.
Thermage treatments usually take 45 – 90 minutes and can be used on the eyes, face, and body. Most patients only need one treatment to get their best results. Thermage promotes collagen production, so the improvements increase over time and last for years.
Collagen is a protein found naturally in the skin tissue to improve the strength and elasticity of the skin. The body naturally slows collagen production with age, which contributes to lines, wrinkles, and sagging skin.
Related Procedures
Related Posts