Commonly known as a Vampire Facelift, microneedling (collagen induction therapy) combined with platelet rich plasma (PRP) therapy is a new technique that minimizes facial wrinkles and restores a youthful look to the face. Dr. James Gordon, an oculofacial plastic surgeon treating patients in Westchester County and Manhattan, has embraced this new treatment as a great way to give his patients longer-lasting, nonsurgical rejuvenation. The benefits of PRP therapy are magnified by the combining the microneedling procedure for a deeper treatment.
Microneedling, also known as collagen induction therapy, uses several micro-needles to carefully create micro-injuries to the skin. These micro-injuries prompt the skin to begin increasing the natural production of collagen and elastin. This increase in skin building proteins helps to improve the texture and firmness of the treated areas. Microneedling may also reduce certain scars, pores, and stretch marks.
Platelet-Rich Plasma (PRP)
During the past decade, platelet-rich plasma (PRP) therapy has emerged as an effective treatment for tendon, ligament,t and even bone injuries. PRP delivers concentrated platelets and growth factors to the site of injury, accelerating the healing process and regenerating tissue. Research has shown that orthopedic injuries respond very positively to PRP therapy. Not only is there an acceleration of bone and wound healing, but there is evidence of increased formation of blood vessels, connective tissue, and skin.
Vampire Facelift Reviews
"I made an appointment for a consultation to discuss possible aesthetic surgery around my eyes.Dr. Gordon was very knowledgeable and counseled me to avoid surgery, due to the fact that I had had prior blepharoplasty and additional surgery would not give me the desired result. I have had other consultations with plastic surgeons and oculoplastic surgeons. All suggested varying procedures, but Dr. Gordon was the most conservative and I benefitted from his cautious counsel. I promised him that I would let him know what I finally decided, which is why I am writing this review. I have had a "needling" laser procedure under the eye to strengthen the skin there, a procedure that Dr. Gordon does not do, or I would have gone to him. The results are modest."
- A.A. /
Google /
Nov 30, 2015
"Calming bedside manner - I'm completely pleased with Dr. Gordon. His bedside manner is so warm, much needed when I felt so anxious. He calmed me down and have me the assurance I needed. I have no regrets having my procedures done."
- Anonymous /
Vitals /
Feb 08, 2016
"I'm writing this review about my experience having a lower lid blepheroplasty and laser skin resurfacing of my face with Dr. James Gordon. I'm so glad I chose this doctor for these procedures. I had no complications and the results were better than I had hoped for. The reason I looked into these procedures is because I've always had puffy lower eyelids, since I was a child. These bags got worse as I aged. During the year before I had the blepharoplasty done, people were always asking me if I was sick or tired. These comments were seriously like once a week, and it began to make me very self-conscience and depressed. I also was unhappy with the texture of the skin on my face. It seemed dull and uneven, with the beginning of sun spots and fine lines. I also had large pores and some scarring from acne. Dr. Gordon and his office are everything you look for in a medical practice. The office is well-run, modern, spacious and the staff are all friendly and accomodating. The payment and scheduling processes are clear and smooth. Dr. Gordon himself, has extensive expertise in these procedures and is very professional, yet friendly and personable. He takes time to address all of your concerns and explain the procedure, recovery and potential risks. I could tell he is genuinely concerned that his patients do well and have excellent, natural-looking results. Since my blepharoplasty and laser resurfacing, not one person has a made a comment to me that I look sick or tired. The bags are gone and my skin texture is smooth and even. I look better than I did years ago! I had these procedures a year ago and no negative comments like I used to get since!! To make things even better, people often thing I'm several years younger than I really:)) Finally, Dr. Gordon is still my go to doctor when I'm interested additional cosmetic procedures, such as lip enhancement. I wouldn't keep going back if the results weren't worth it!! Anyone who goes to Dr. Gordon will not be dissapointed, and I recommend him to friends and family all the time. You will love how you look after working with him!!:))"
- N.A. /
Google /
Jul 11, 2015
"Whenever I do anything serious, such as consider an operation like this, I do a ton of research. I spent days reviewing all the different plastic surgeons in Manhattan to figure out who would be best to do a potential blepharoplasty on my lower lids. I wanted someone with a ton of experience, recognized for excellence in their field, honest, and also someone young enough such that they still had great motor skills and a very precise hand. That search led me to Dr. James Gordon. I live in Brooklyn, but I went all the way out to Marmaroneck in Westchester to see him (not too bad actually, just take the train to Grand Central, then a 1 hour MTA train to Mamaroneck). Out of all the doctors, he was the only one that far, but I decided he was worth it, I honestly could not find one person who wasn't singing his praises. Here's what happened when I got there for the free consultation. He told me he wasn't going to do a blepharoplasty on me. And that was a pretty incredible thing to hear. Many doctors, just like other professions, have people who will try to upsell you, convince you that you need something more, or even make you feel bad about yourself so you consider something you don't need. Dr. Gordon was the opposite. I've always been self-conscious about dark circles under my eyes and wrinkles under them when I smile. He talked to me about this, told me surgery wasn't the way, suggested some other alternatives if I really wanted them, but even said "Hey, you don't even need "
- Anonymous /
RateMDs /
Apr 29, 2015
"I am a Greenwich resident... born & raised here so I'm pretty stuck in this area from groceries, hair salons, stores and physicians. My first time "venture" out of Greenwich was my consultation with Dr. James Gordon from Westchester / New York. His credentials impressed me so much that I took the first leap out of my comfort zone. I am not the least disappointed but full of gratitude to this superb doctor who fixed me with beautiful eyelids and glowing skin. I highly recommend Dr. Gordon to all my friends in Greenwich!"
- M. /
Wellness /
Jun 21, 2015
Previous
Next
In order to prepare platelet-rich plasma, blood is withdrawn from the patient. The blood is then processed in a centrifuge to separate the red blood cells from the plasma. The plasma, which contains both white blood cells and platelets, is then further concentrated until the finished product contains approximately eight times as many platelets as normal blood. While each patient is different, Dr. Gordon usually performs 1 – 3 injections during a treatment. Then, Dr. Gordon will use the microneedling device on the patient's skin. Most patients say this feels like having sandpaper rubbed against their face, so numbing creams and local anesthesia may be used. The tiny channels created in the surface of the skin are treated with the prepared PRP. Using the microneedling before the PRP allows the treatment to reach deeper layers of the skin for a greater effect. The results of the Vampire Lift will vary among patients, but in general, the effects last longer than those produced by injectable wrinkle fillers.
During/After The Procedure
Vampire Facelift usually takes 20 – 30 minutes to complete. After the procedure, most patients will have temporary redness, swelling, and mild pain in the treated areas of the face. These side effects should resolve within 3 days after the procedure. The results of the Vampire Facelift can be seen as early as 2 – 4 weeks after the procedure and patients will continue to see results for up to 6 months after the treatment.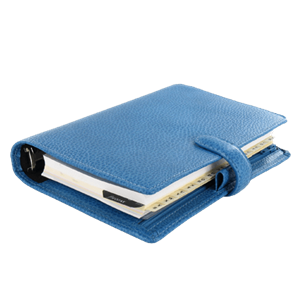 Plan Your Procedure
Average Cost

$1,800

-

$2,200

Recovery Time

3 - 7 Days

Average Procedure Time

1 Hour

Post-op Follow-up

1 - 2 Weeks

Procedure Recovery Location

Out-Patient
Contact Us
PRP therapy has advantages over many other treatment methods. The preparation of platelet-rich plasma is a rapid process, resulting in plasma that is available for treatment usage within the hour. It is easily administered during the same session during which blood has been withdrawn and continues to assist healing after application.
Microneedling with PRP (platelet rich plasma) has produced impressive results for Dr. Gordon's patients. This combination treatment effectively reduces wrinkles, acne scars & discoloration, prevents skin aging and stimulates collagen growth for overall rejuvenation. In addition to microneedling, PRP is compatible with other treatment options, such as laser skin resurfacing or laser skin tightening.
While it is called a Vampire Facelift, it is not a facelift in the traditional sense. A surgical facelift removes excess skin and tightens the muscles and tissues of the face. A Vampire Facelift will also smooth and rejuvenate the face, but it is performed with noninvasive techniques for a temporary effect.
Related Procedures