Tumors are abnormal growths of tissue that can be benign (non-cancerous) or malignant (cancerous). Tumors on the eyelid or orbit (eye socket) should be evaluated and treated as soon as possible. Cancers require immediate medical attention. Even a benign tumor can cause pain or damage to the eye, such as blocking the tear ducts or preventing the eyelids from closing. A biopsy will usually determine whether the eyelid or orbital tumor is benign or malignant. One of the top oculofacial cosmetic surgeons in Westchester County and New York City, Dr. James Gordon helps patients return to a more normal appearance with his extensive training and experience in eyelid tumor removal.
Reviews
"BEST & MOST HONEST SURGEONI went for consultation with Dr. James Gordon. I told him I wanted him to do anything that would make me look better, thereby giving him cart-blanche. He said that I should just do my lower eyelid blepharoplasty, because it would be the biggest bang for the buck. I asked about fillers and my upper eyelids. The good doctor explained that he could perform additional procedures, but I should focus on what would really make the most significant difference. THANK YOU !"
- Anonymous /
Healthgrades /
Feb 24, 2016
"I had a fantastic experience. - Dr. Gordon is amazing. He performed Blepharoplasty on my upper and lower lids. I had a fantastic experience with him from the initial consultation, to the procedure to the after care visits. He was direct, honest and did not over or under sell me on procedures or effects. He was extremely professional and I appreciated his thoughtful opinions. Dr. Gordon's expertise is evident in every way,..."
- D. /
RealSelf /
Oct 20, 2017
"Consultation: Amazing consultation - AMAZING DOCTOR! The reviews are true . I wanted a procedure done and he explained why it wasn't necessary and talked me out of it. Dr. Gordon is so honest and easy to talk to I wish we had more dr. Like him. Thank you dr. Gordon for giving me my confidenceback."
- R. /
RealSelf /
Oct 18, 2017
"I highly recommend that you check out Dr. James Gordon for his professionalism, honesty - "Super Gifted Talented Surgeon" I am glad I went to see him after reading the reviews 4days ago for advice for the lower hollow under the eyes. He suggested the fillers instead of surgery due to my situation of under eyes. He injected 1st round of fillers & wow the results are awesome with no pain/no bruises. I am thrilled to see him again in 5weeks. If you want the real deal Dr. Gordon is the one."
- M. /
Healthgrades /
Oct 13, 2017
"Restylane Silk Treatment - Dr. James Gordon is very meticulous to facial symmetry and takes pride in keeping the natural look while enhancing your best features. He is very mindful to the comfort level of his patients. He will take time to ask and listen to your concerns but gives his best professional advice. You would never feel rushed during the treatment and he would always do a follow up to check if there's a..."
- M. /
RealSelf /
Oct 09, 2017
Previous
Next
During eyelid tumor removal surgery, Dr. Gordon uses several techniques to completely remove the tumor. This may include Mohs technique, a wedge biopsy, or cryotherapy. Once the tumor is removed, Dr. Gordon will perform any needed reconstruction to restore the eyes to a normal appearance using flaps or other techniques.
If there is a defect after the tumor has been removed, Dr. Gordon will reconstruct the eyelid or orbit so that it both functions properly and looks normal. Reconstruction is tailored to each patient based on the size and location of the defect. Dr. Gordon will speak to each patient about their post-operational care instructions and determine when the patient should return for a follow up appointment.
Depending on the size of the tumor and the extent of the reconstruction needed, eyelid tumor removal surgery can cost from $4,000 to over $10,000. Dr. Gordon's staff can check with the patient's health insurance to determine if their policy offers any coverage.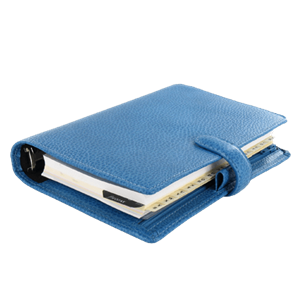 Plan Your Procedure
Average Cost

$5,000

-

$10,000

Recovery Time

2 - 3 Weeks

Average Procedure Time

1 - 2 Hours

Post-op Follow-up

1 - 2 Weeks
Contact Us
Eyelid Tumor Removal FAQs?
Most cancers of the eyelid (about 85-95%) are basal cell carcinomas that form on the inside of the inner eyelid. They are malignant but rarely spread to other parts of the body. Treatment is usually surgical removal.
A tumor on the eyelid does not necessarily mean the patient has eyelid cancer. Many are removed and then determined to be benign cysts, inflammations, or skin cancer. It is important that patients have their eyelids inspected regularly by a doctor and they seek treatment right away for any tumors.
Some patients may have a medium or large tumor removed, which will require Dr. Gordon to perform eyelid reconstruction after the removal surgery. While the patient is still under anesthesia, Dr. Gordon will reconstruct the eyelid with skin flaps or other reconstruction techniques. Dr. Gordon attempts to restore the patient's eyelid to an even, symmetrical appearance.
Related Procedures