James R. Gordon, MD, FACS
Awarding-winning oculoplastic surgeon and board-certified ophthalmologist, Dr. James R. Gordon, has over 16 years of extensive experience in eyelid and facial rejuvenation. Dr. Gordon has successfully performed thousands of cosmetic surgeries and is dedicated to every procedure using the latest innovative technologies aimed at enhancing each patient's natural beauty. Dr. Gordon is frequently recognized in the media for his expertise in eyelid surgery and minimally invasive techniques that lift and rejuvenate the aging face, which helps patients look and feel their absolute best.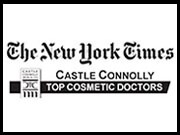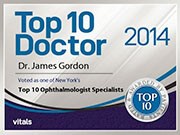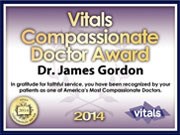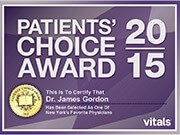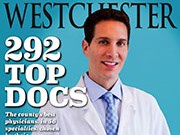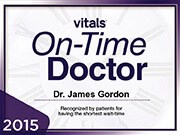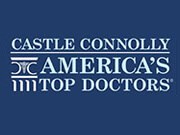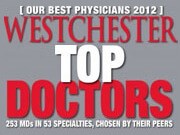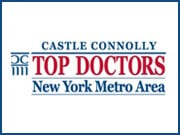 Dr. Gordon Featured on CBS

As a leading authority in cosmetic eyelid & facial surgery, Dr. Gordon appeared on the CBS television to discuss blepharoplasty and laser skin resurfacing. Dr. Gordon's patient shares before-and-after results and exclaims, "This is the best decision I have ever made!"
View More Videos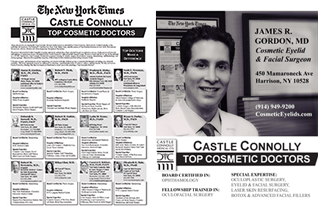 Dr. James Gordon is distinguished as a Top Cosmetic Doctor by Castle Connolly in The New York Times.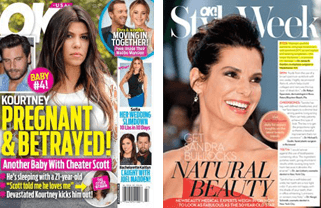 Dr. Gordon was invited to be an Expert Contributor on Sandra Bullock's rejuvenated look in OK! Magazine.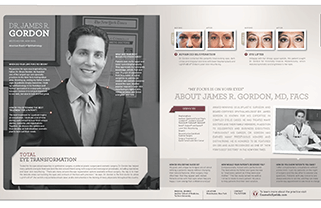 NewBeauty Magazine named Dr. Gordon as a Top Beauty Doctor, featuring many of his before-and-after work.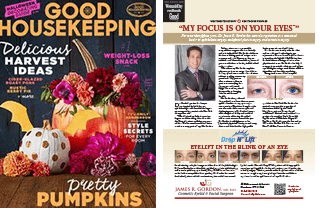 Dr. Gordon's Exclusive Instant Eyelift – Drop N' Lift™ featured in Good Housekeeping, Woman's Day & Redbook.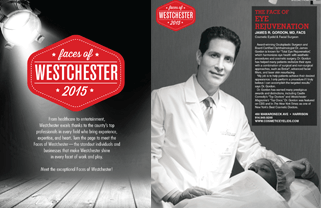 Consistently recognized as a Top Doc by Westchester Magazine, Dr. Gordon is also known as The Face of Eye Rejuvenation.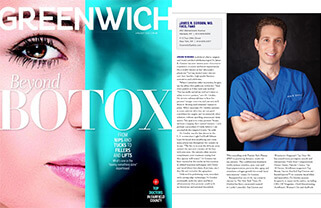 Greenwich Magazine profiled Dr. Gordon as one of the area's Top-Rated Doctors to share his expertise in oculofacial surgery.
Introducing...

Live in Times Square New York, Dr. Gordon unveils Drop N' Lift™ — a method to instantly lift droopy eyelids with use of an eye drop. The results are amazing and his patients are thrilled by their makeover "in the blink of an eye".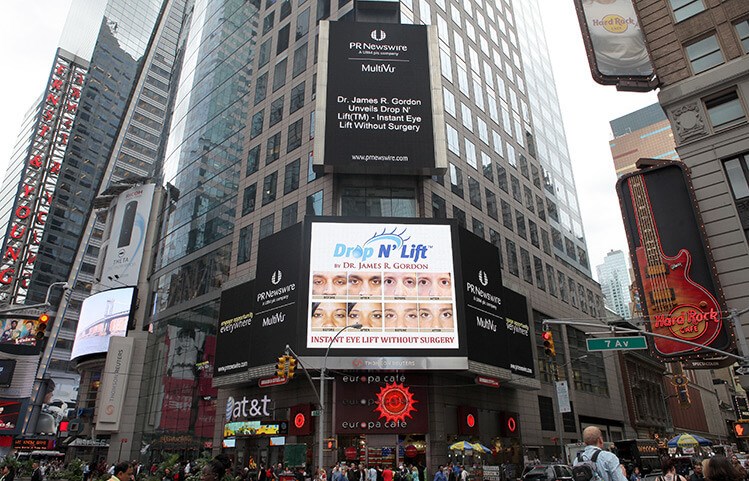 Learn More
Expert Feature

Qualified Injector
Dr. Gordon is one of 3% of doctors who qualify as an ExpertInjector, a group endorsed by the American Society for Aesthetic Plastic Surgery and the American Society for Dermatologic Society.
Learn More

Westchester Medical Expert
As a multiple winner of Westchester's Top Doctors, Dr. Gordon answers questions that readers have about cosmetic eyelid and facial surgeries in the magazine's "Ask the Experts" section.
Learn More
Reviews
BEST & MOST HONEST SURGEON I went for consultation with Dr. James Gordon. I told him I wanted him to do anything that would make me look better, thereby giving him cart-blanche. He said that I should just do my lower eyelid blepharoplasty, because it would be the "biggest bang for the buck." I asked about fillers and my upper ey...
Healthgrades
Not only great at what he does but he's also a kind and patient human being. Rare to find! God knows how detail oriented I am but he didn't seem to mind. Answered all my questions, did a fantastic job. I would give 10 stars if I could :-) Thank you dr. Gordon, keep up the good work. I'll be back !!:-)
Healthgrades
Dr. Gordon is my ROCKSTAR!!! He got rid of my dark circles that have been bothering me WITHOUT surgery or anything invasive. My husband is right that I should have seen him earlier! To see my beautiful results is one thing, to witness his most supportive fans raving about him at his Neiman Marcus event is just mind blowing! He i...
Google
Extremely pleased! Be assured Dr. Gordon always does the right thing FOR YOU (not him)!!!
RateMDs
Beautiful work by beautiful man. Dr. Gordon transformed me into a beautiful and youthful looking lady. I will see him again.
Wellness
Previous
Next
View All Reviews
Experienced. Professional. Awarded.
Known as one of the best eyelid & facial surgeons in New York, Dr. Gordon is board certified by the American Academy of Ophthalmology and is a Fellow of the American College of Surgeons & the American Academy of Cosmetic Surgery. Consistently named to Castle Connolly's Top Doctors and Westchester Magazine's Top Docs, Dr. Gordon has earned many prestigious awards and distinctions: Vitals Most Compassionate Doctor Award, Patients' Choice, Top 10 Doctor, U.S. News & World Report Top Doctors, NewBeauty Magazine's Top Beauty Doctor, RealSelf Top Doctors and ExpertInjector™.